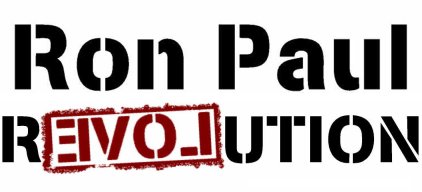 This past week has been the first time I've gotten involved officially with the campaign to elect Ron Paul. So I went to a local Meetup on Thursday, and the organizer's story was sobering. There were at least 15 people there (and this in an area that has four or five Ron Paul meetups within a 50 mile radius) and we were all eager to hear what we could do to move the campaign forward.
The bottom line is that the organizer claims to have been fighting the national campaign just to get it to do its job. According to him, the campaign has dropped the ball so many times that only two possiblities exist: they're incompetent or they're actively sabotaging the campaign. I don't know any of this information first hand, but I can tell you what I know.
The push to collect enough signatures to get Paul on the ballot in Virginia was a success, but only because the grassroots local guys worked their asses off. The national office told them everything was taken care of, and it wasn't until very late in the drive that people realized nothing was being done whatsoever. Ballot access is not some trivial detail - it is the number one priority of an electoral campaign to get the candidate on the ballot! These tireless activists had to scramble to meet the deadline and turn in the signatures to the campaign. Now, we just found out that the campaign was supposed (and specifically asked by local activists) to sort the petitions by congressional district, and they did not do that. So now a bunch of us have to go to the Republican Party of Virginia headquarters early tomorrow and sort them (who knows if we have the resources to do that on the fly, or if we'll even be allowed to). Apparently there are many, many more examples of no brainer campaign tasks being dropped or bungled.
So the grassroots activists are trying to put together a statewide organization, independent from the national campaign, to make sure that all the bases are covered for Paul in Virginia. The sad part is that Paul probably doesn't even know about the situation, because his staffers and handlers are doing everything possible to insulate him from the actual campaign on the ground. In other words, this "Ron Paul Revolution" we're experiencing is happening on an unofficial basis, given only cursory recognition by the national office. If you support Ron Paul and you're in Virginia, you may have to face up to the fact that donating to the campaign is not going to help your state achieve a Paul victory (apparently this kind of stuff is happening in other states, too, including Iowa).
But in a way, it's almost a good thing that this revolution is happening in spite of the official structure. It testifies to its authenticity. The old system doesn't work; we all know that. It's almost fitting that a candidate who could do this much good for the nation has to be fought for at every level, because it demonstrates that we're actually promoting something different than the status quo. It shouldn't be easy, and hell, the more the grassroots are running things the better! The national staff is either corrupt (my understanding is that there are a lot of Cato guys involved with the campaign, and we know what they tend to think of Paul) or incompetent, and either way getting the grassroots mobilized can't be anything but good for the populist agenda of Ron Paul. The only question is whether we'll be able to organize, and whether we'll be able to coordinate our efforts with those of other states' grassroots organizations.
This post was composed quickly before I head out to wave signs for Ron Paul on some dirty Richmond metro street corner. I'll try and elaborate going forward.